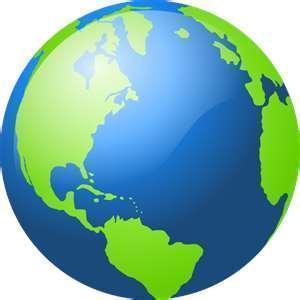 Rieger Homes is proud to announce the start of construction of a Geothermal home located in Stratford Farms, Poughkeepsie, New York.  Teaming with Oil Free Energy Solutions, LLC, Rieger Homes is installing a geothermal system to heat and cool the home without the use of traditional fuel oil or natural gas.  Geothermal technology not only benefits our environment, it substantially reduces monthly energy bills and has substantial available tax credits.
How does it work?  As described by Oil Free Energy Solutions, "Geothermal Systems take advantage of the heat energy stored in the Earth's crust to heat and cool your home.  In our area the ground is a constant 54°.  A geothermal heat pump simply moves this energy from one place to another.  In the summer it uses the ground temperature to help cool your home.  In the winter it uses the ground temperature to help heat your home.  Since you are always starting at 54°, it takes much less energy to heat or cool your home.  Typically about 70% less energy than a traditional heating and cooling system."
Rieger Homes continually strives to include cutting edge energy saving technologies in our homes without sacrificing comfort, style or beauty.  Contact us today about building the home of your dreams using the latest environmentally friendly and energy efficient technologies.
Rieger Homes is your Dutchess County new home builder and Orange County new home builder of choice.  We have been a leading home builder in the Mid-Hudson Valley for over 50 years.  A family owned company under its second generation of leadership, we are committed to building a successful relationship between our family of professionals and your family.  Our goal is to assist you and your family in building a new home of your dreams.  We hope that your home purchase is an exciting and memorable event. If you already know your future neighborhood in Dutchess County, Orange County or Ulster County, New York, we would love to be your builder!  Please check out our beautiful neighborhoods and exciting homes and floor plans,  Happy home shopping!