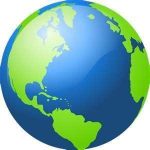 Staying on the cutting edge!  Progress continues on the home we are building with geothermal technology at Stratford Farms in the Town of Poughkeepsie.  The kitchen cabinets are in, the house is trimmed and we are ready to start the mechanical finishes.
The domestic hot water in this home is provided by a hybrid system installed to further save energy without sacrificing customer comfort. It consists of a holding tank that uses heat from the geothermal heat pump to heat the water to over 110 degrees. From there the water goes into an air-to-air heat pump hot water heater that brings the water up to the desired temperature. Both heat pump systems work in tandem, as needed, to keep utility bills as low as possible.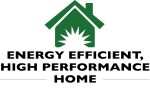 Geothermal is Green Building.  We are powering the heating and cooling systems without the use of traditional fuel oil or natural gas.  In simple terms, geothermal systems tap the stored energy in the earth to power the specially designed mechanical systems in the home. By starting with the heat energy stored in the ground, it takes less energy to heat or cool your home.   Less energy use equals lower energy bills.  Geothermal technology not only benefits our environment, it substantially reduces monthly energy bills and has major tax credits available to the home buyer.
Rieger Homes continually strives to include cutting edge energy saving technologies in our homes without sacrificing comfort, style or beauty.  We would like to thank Chris and the crew at Oil Free Energy Solutions LLC for making this a success!  Rieger Homes is your Dutchess County new home builder and Orange County new home builder of choice and have been a leading home builder in the Mid-Hudson Valley for over 50 years.  Contact us today about building the home of your dreams using the latest environmentally friendly and energy efficient technologies at Stratford Farms or another of Rieger Homes' beautiful neighborhoods.